Company Profile
---
Kunming Water Pump Factory is a professional manufacturer of "Chuncheng" brand pump products, which was founded in 1958. It is a designated enterprise of the former Ministry of Machinery and a designated chemical pump manufacturer of the former Ministry of Chemical Industry in Yunnan Province; one of the 34 key backbone enterprises in the national general mechanical pump industry; one of the 27 directors of China General Machinery Industry Association Pump Sub-Association; advanced enterprise in Yunnan Province, key backbone enterprise of the machinery industry in Yunnan Province and in Kunming City. Kunming Water Pump Factory has a commercial credit rating of "AAA" and won the title of "100 Industrial Enterprises with Good Economic Benefits in Yunnan Province" issued by the Development Research Center of the State Council. The leading products have passed ISO9001:2015 Quality Management System Certification, and obtained the national industrial product production license and export commodity enterprise certificate.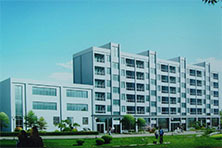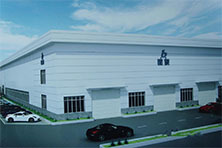 Our enterprise has nearly 300 employees and 70 professional and technical personnel, and produces more than 50 series, more than 30 varieties and nearly 80 specifications of pumps, with an annual production capacity of 150 sets. As a key backbone enterprise in China's pump industry, in the development history of more than 4 years, it has made positive contributions to China's urban construction, electric power and water conservancy, petroleum chemical, upgrading and localization of pump products, and national economic construction, and has been commended by Chinese Academy of Sciences, Ministry of Science and Technology of the People's Republic of China, Ministry of Machinery, Ministry of Chemical Industry and other national ministries and commissions for many times.Our enterprise has won many awards from Chinese Academy of Sciences, Ministry of Science and Technology of the People's Republic of China, People's Government of Yunnan Province and Yunnan Province Science and Technology Department.
Kunming Water Pump Factory has more than 40 years of professional production history of pump products. At present, the leading products are: IS series international standard centrifugal pumps, IH series corrosion-resistant standard chemical pumps, IR series hot water circulating pumps, S series double suction centrifugal energy-saving pumps, D series multistage pumps, DL and LD vertical multistage pumps, DM mine multistage pumps, DG multistage hot water pumps, YPL, YH and YHG submerged chemical pumps, ZDS and CLX environmentally friendly two-phase flow slurry pumps, HW and XD oblique flow pumps, WZJ non-clogging pumps, ZX and ZXA self-priming pumps, SZ, SZB and SZ-G water ring vacuum pumps and compressors, QW, QS, QJ, QLH and WQK submersible pumps, LS vertical sand pumps, QH airtight chemical pumps, GC boiler feed pumps and W vortex pumps, KBF wear-resistant and corrosion-resistant chemical pumps, KBU engineering plastics chemical pumps and other more than 30 series, more than 300 varieties, and nearly 800 specifications of various types of pumps. Our leading products have obtained the national industrial product production license and export commodity enterprise certificate. Products are manufactured according to ISO2858, ISO2548, ISO3555 and ISO5199 or equivalent international standards, and have passed ISO9001 quality system certification. Products are widely used in environmental protection, electric power, water plant, chemical industry, petroleum, pharmacy, paper making, sugar making, food, tobacco, ceramics, rubber, paint, textile, air conditioning, heating, power station, boiler, mine, coal, metallurgy, water conservancy, construction, fire production, drying, pollution control, underground engineering, farmland irrigation and drainage, urban public drainage and many other aspects. Products are sold to 31 provinces, cities and autonomous regions in China, and some products have entered the international market and are exported to Southeast Asia and the United States.
Our factory has Southwest China Water Pump Test Center, which collects data by computer, automatically analyzes, processes and outputs results. The test accuracy level is national level B. The test bench is a national level C test bench. The full performance test, type inspection and energy test of various centrifugal pumps are carried out scientifically and intelligently on the test bench, which provides a guarantee for us to produce qualified and high-quality products.
Our enterprise has obtained 14 national independent intellectual property patents (including 4 invention patents, 9 utility model patents and 1 design patent). And our enterprise has won honors such as high-tech enterprise, well-known trademark in Yunnan Province and Kunming Technology Center.
Sound and perfect pre-sale, in-sale and after-sales service system and fast and enthusiastic service bring every customer a feeling of home; professional after-sales service center, reliable after-sales service ability, and all-round brand service not only protect the interests of customers, but also safeguard the brand we strive for.
Kunming Water Pump Factory has experienced 50 years of pump manufacturing and technological innovation, with the aim of technological progress and pursuit of excellence and the development concept of "Honesty, cooperation, learning and innovation", constantly adhering to efficient innovation, keeping pace with the times, and working hand in hand with new and old customers to protect the blue sky and clear water and create a better future!
Follow Public
---
SAF Coolest v1.3 设置面板
QNDSX-ZUGU-XEXAE-SVZ
违禁词: 第一,最,一流,领先,独一无二,王者,龙头,领导者,极致,
SVG图标库
请自行添加图标,用div包起来,并命名使用